The Journal: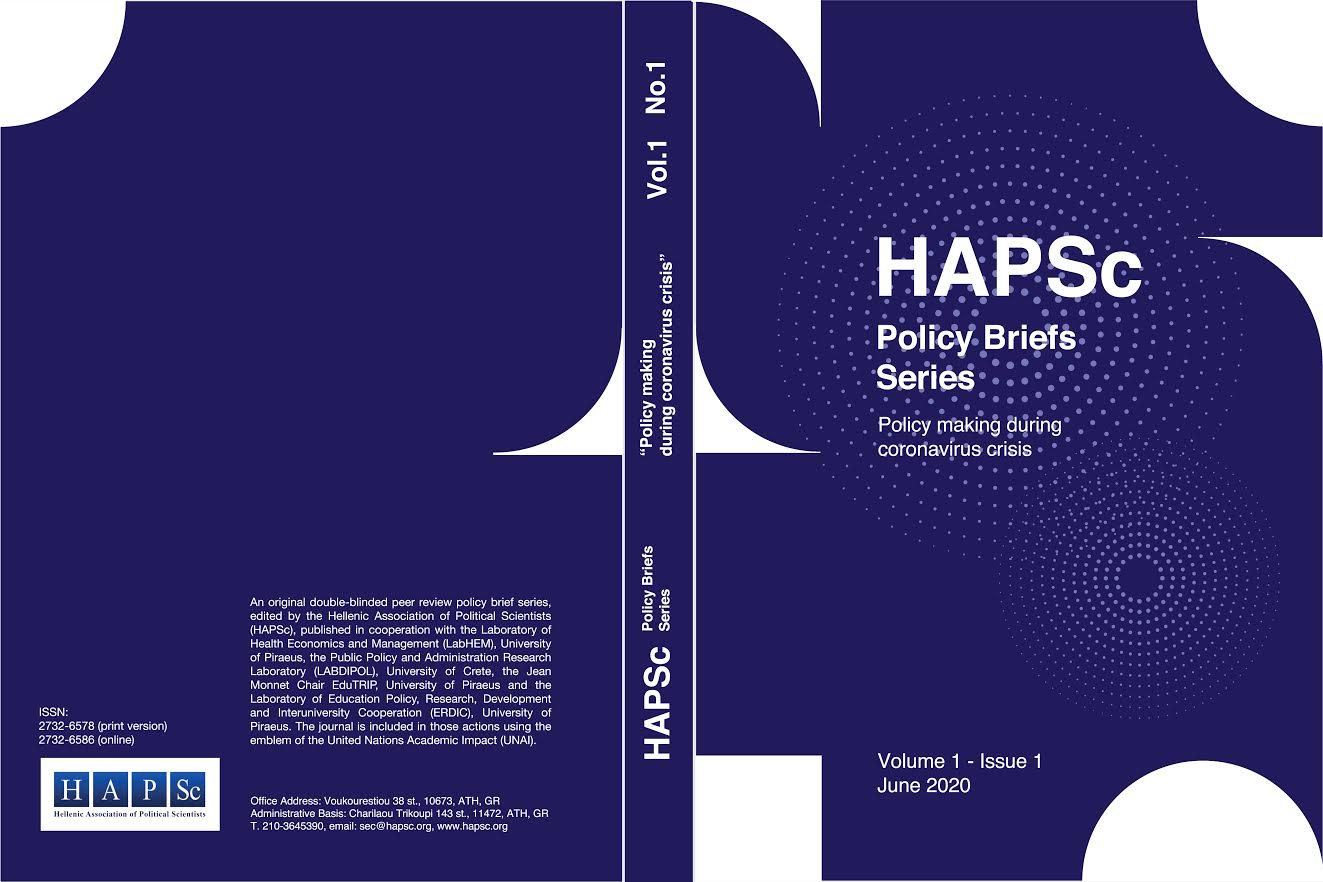 The HAPSc Policy Briefs Series is a scientific journal of the Hellenic Association of Political Scientists (HAPSc), published with the support of the Laboratory of Economics and Health Management of the University of Piraeus, the Public Policy and Administration Research Laboratory of the University of Crete (LABDIPOL), the Center of Political Research and Documentation (KEPET) of the University of Crete, the Laboratory of Education Policy, Research, Development and Interuniversity Cooperation (ERDIC) of the University of Piraeus and the Jean Monnet Chair in Education, Training, Research and Innovation Policies of the European Union (EduTRIP) based on the Department of International and European Studies of the University of Piraeus. In addition, it has joined the actions bearing the emblem of the United Nations Academic Impact (UNAI). It was established in 2020, aiming at the comprehensible and coherent publication of information on current issues, as well as at the exchange of interdisciplinary approaches for the analysis and provision of policy proposals. This biannual publication aims to develop interdisciplinary and multilingual dialogue by providing summaries of relevant research, suggesting possible repertoires – policy options or supporting specific actions, measures and policies.
The journal uses the system of double-blind peer review, and open access to its content is provided.
ISSN: 2732-6578 | e-ISSN: 2732-6586
Indexed in: Google Scholar, Microsoft Academic, OpenAIRE, CORE, Crossref, BASE (Bielefeld Academic Search Engine), ROAD, SciLit, WorldCat, Research Bible, Journals Directory, Citefactor.
HAPSc Policy Briefs Series vol. 1, no. 2 (2020): State, Democracy, Society and Economy in the 21st century: challenges and prospects
HAPSc Policy Briefs Series vol. 1, no. 1 (2020): Policy making during Coronavirus crisis
HAPSc Policy Briefs Series vol. 2, no. 1 (2021): Rebuilding the Future: Policy Making in the Early Post-Covid World